Quick Contact Form
Company Location
BBG Communications
1658 Gailes Boulevard, San Diego, CA, 92154
Phone: 1.619.661.6661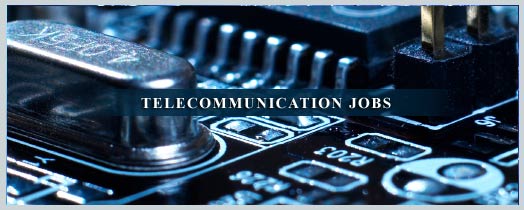 Telecommunication Jobs
Telecom Technician
---
A
telecommunications technician
provides support to end users on a variety of telecommunications issues. A technician identifies, researches, and resolves technical problems. ...
more
Telecommunications Engineer
---
A Telecommunications Engineer is expected to provide analysis for decisions regarding appropriate technologies and standards for data, voice and video equipment. In addition, the telecommunications engineer must also be knowledgeable about uses of data, voice and video technology as a business tool. ...
more
Network Analyst
---
Network Analyst incorporate skills which support the programming, management and maintenance services required to implement and support new installations or maintain and improve existing legacy systems. ...
more
Telecom Service Delivery
---
The
Telecommunications Service Delivery
Lead ensures the quality of the service delivery for retained and outsourced services. The individual will also be expected to monitor and report on service delivery performance; conduct effective gap and root cause analysis. ...
more
Telecommunications Installer
---
Telecommunications Installers
are responsible for performing manual labor using hand and power tools.The installer is generally responsible for safety and the safety of those working with them; he/she is also responsible for material handling and job site clean-up as assigned by the supervisor or crew leader. ...
more
Telecom Operations Analyst
---
The
telecommunications operations analysts
manages, monitors, tests, analyzes, and troubleshoots local area and wide area networks to accomplish proactive trouble avoidance and maintains integrity. ...
more
Telecom Administrator
---
A Telecommunications Administrator is responsible for maintaining and supporting corporate telecommunication systems and devices (telephone systems and their components, voice mail, pagers, cellular phones, and modems). ...
more