Quick Contact Form
Company Location
BBG Communications
1658 Gailes Boulevard, San Diego, CA, 92154
Phone: 1.619.661.6661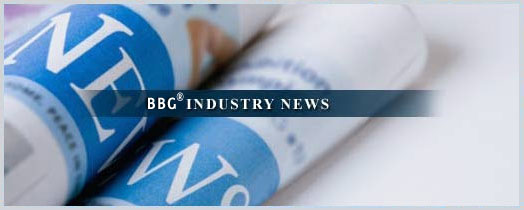 BBG® Industry News
History of the Smartphone
---
The first smartphone carried the name Simon, and was designed by IBM in 1992. It was shown as a concept product that year at COMDEX, the computer industry trade show held in Las Vegas, Nevada. The following year, tt was released to the public by BellSouth. Besides having mobile phone functions, it was designed to have a calendar, address book, world clock, calculator, note pad, e-mail, send and it can receive fax, and was also a game interface. Designed to have no physical buttons to dial, customers had to use a touch-screen to select phone numbers with the finger or create facsimiles and memos with an optional stylus. Text was entered with a unique on-screen "predictive" keyboard. Because of the changes we have today in smartphone technology, the Simon would be a fairly low-end smartphone. ...
more
What are Smartphones
---
Smartphones are types of mobile phones that offer advanced capabilities than typical mobile phones. While it is often the case that smartphones have PC-like functionality, there is no industry standard definition of a smartphone. For some, a smartphone is a phone that runs complete operating system software that provides a standardized interface and platform for application developers. Other define a smartphone simply as a phone carrying advanced features like e-mail and Internet capabilities, and/or a full keyboard. ...
more
3rd Generation Mobile Phones
---
Not long after the introduction of 2G networks, third generation (3G) systems were soon developed. Various standards with different contending developers pushed their own technologies. Quite differently from 2G systems, however, the meaning of 3G has been standardized in the IMT-2000 standardization processing. This process did not standardize on a technology, but rather on a set of requirements (2 Mbit/s maximum data rate indoors, 384 kbit/s outdoors, for example). At that point, the vision of a single unified worldwide standard broke down. Instead, several different standards have been introduced and accepted. ...
more
Second Generation Mobile Phone Systems
---
The 'second generation' (2G) mobile phone systems such as GSM, IS-136 ("TDMA"), iDEN and IS-95 ("CDMA") began to be introduced in the 1990s. While the first pre-commercial digital cellular phone call was made in the United States in 1990, it was in Finland, in 1991, that the first GSM network opened. ...
more
1st Generation Cellular Phone
---
Many countries launched the first generation of cellular telephone systems which included the NIT, AMPS, SACS, RT MI, C-Net, and Radio com 2000 tecnologies. ...
more