Quick Contact Form
Company Location
BBG Communications
1658 Gailes Boulevard, San Diego, CA, 92154
Phone: 1.619.661.6661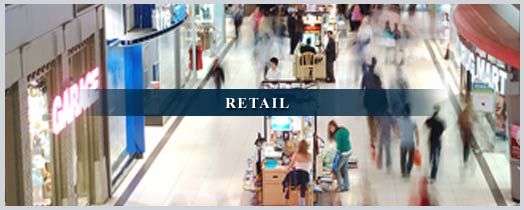 Retail
---
BBG Communications forms partnerships with many different retail establishments to increase or compliment product lines, while providing a reliable monthly revenue stream.

BBG's core products and services that are offered to retail establishments are:

1. Broadband Kiosks
2. Pre-Paid Card Services
3. Public Telephony
4. Card Vending Machines


1. Broadband Kiosks
---
As the Internet, email and instant messaging become more and more critical to business and recreational needs, users demand access from anyplace at anytime. BBG Communication Internet terminals with integrated wireless hotspots deliver these critical applications to mobile professionals and recreational users at public venues such as hotels, airports, and marinas.

More importantly, BBG's Kiosks allow you to take advantage and profit from this exciting technology. Internet Kiosks offer an exciting suite of pay-per-use features designed to appeal to business and leisure travelers. As the business owner you collect revenue every time one of these features is used.


2. Pre-Paid Card Services
---
Calling cards are now sold through virtually every conceivable channel, from convenience stores and corner cafes to vending machines. The prepaid international phone card now co-exists with and in many cases have replaced collect calling and coin pay phones as the preferred method of placing both domestic and international calls.

BBG is a licensed international long-distance carrier. It is able to develop and distribute telephony products including prepaid telephone cards in the United States, Mexico and Canada.

Due to high roaming charges and expensive long distance tariffs, many individuals prefer to use Pre-Paid Calling Cards. This environment has created created a large increase in demand over the years.

Our prepaid platforms are perhaps the most advanced and redundant anywhere, and our flat organizational scheme provides unmatched business and product flexibility. In essence, BBG provides you with a no hassle turnkey solution.


3. Public Telephony
---
BBG Communications, through various partnerships and strategic alliances, installs phones in high traffic, under served areas of interest. Our general focus is on high-traffic tourism hot spots.

Many of the large telecommunications companies refuse to waste their resources on such a niche consumer. Thus, the current environment has a major imbalance between supply and demand. Through our vast network of agents, we ensure that the phones are properly maintained and are meeting the needs of the consumer.


4. Card Vending Machines
---
Because most individuals are unfamiliar with the prepaid phone card industry, BBG works with businesses of all size to formulate a sound revenue generating strategy.

BBG takes time to outline appropriate marketing strategies, competitive pricing on prepaid calling cards, prepaid phone card platforms, rebates, sales support material, customer service, and the type phone card vending machine you should deploy.

BBG can provide a wide range of vending machines (single vendors, double vendors, triple vendors, phone-booth vendors, counter top & non-attendant vendors and wall-mount vendors). Our company also provides all of the necessary phone card banners, phone card posters and neon signs for sales support. With our graphics department to personalize equipment, BBG can meet and exceed any equipment requirement.