Quick Contact Form
Company Location
BBG Communications
1658 Gailes Boulevard, San Diego, CA, 92154
Phone: 1.619.661.6661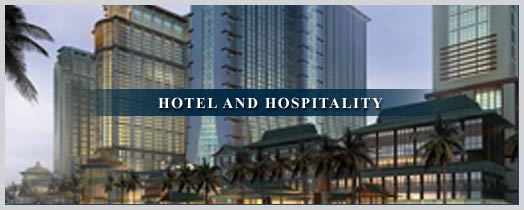 BBG® Hotel and Hospitality
---
BBG Communications forms partnerships with hotels of all sizes in an attempt to improve telecommunication services offered to its guests, while providing a reliable monthly revenue stream.

BBG's core products and services that are offered to hotels are:

1. Operator Assisted Services
2. Pre-Paid Card Services
3. Lobby Phones
4. Broadband Kiosks
5. Consulting Services

BBG Communications goal is to meet and surpass the telecommunication needs of the international tourist, by providing dialing platforms that are rich in Billing options and easy to use, while ensuring a substantial positive cash flow for our Hotel-clients, by providing a cost-free, turnkey solution for Hotels that directly benefit its bottom-line.


1. Operator Assisted Calls
---
Hotel guests are restricted by the largest telecommunications service providers from making long distance collect and credit card calls to countries other than their home country. The guest is not able to complete his desired call from the guest room telephone. In addition to frustrated guests, this generates absolutely zero revenue to hotels.

With BBG Communications, Inc. service, hotel guests will have the choice of making a toll free call to a BBG operator who will facilitate & process the credit card, collect call (reverse charge), calling card or third party charge.

What is the potential revenue stream from an OAS alliance?

Hotels entering into an agreement with BBG Communications, Inc. will allow it to handle every Operator Assisted Call and provide the hotel with a significant share of the revenue generated from these calls. The BBG Communications, Inc. contract does not require a guaranteed revenue threshold. BBG Communications, Inc. absorbs all programming, marketing and collection expenses. Hotels would receive a monthly commission from the billable revenue.

Listed below are some of the benefits that have allowed BBG Communications to become the premier OAS provider in the industry.

1. Increased Revenue for every international operator assisted call.
2. No cost to Hotels, as BBG assumes all associated costs.
3. No risk to Hotels, as BBG assumes all responsibility for the calls as well as the user's satisfaction.
4. BBG assumes all responsibility for billing and collection of all calls.
5. Local, Regional offices for a dedicated customer service
6. Over 500 multilingual, live operators servicing customers
7. The most extensive billing capabilities options in the market for the end user
8. BBG assumes all marketing and operating costs of the service


2. Pre-Paid Cards
---
BBG is a licensed international long-distance carrier. It is able to develop and distribute telephony products including pre-paid telephone cards in the United States, Mexico and Canada.

Due to high roaming charges and expensive long distance tariffs, many guests prefer to use Pre-Paid Calling Cards. This environment has created a large increase in demand over the years.

Our pre-paid platforms are perhaps the most advanced and redundant anywhere, and our flat organizational scheme provides unmatched business and product flexibility. In essence, BBG provides you with a no hassle turnkey solution.


3. Lobby Phones
---
In addition to our OAS platform, we provide hotels with the opportunity to place payphones within their general facilities, such as lobby phones, business center phones, etc. Studies show that many customers prefer to use phones outside of their room. BBG believes that for a hotel partnership to be successful it must focus on areas that provide both extra revenue and an improved level of service.


4. Broadband Kiosks
---
As the Internet, email and instant messaging become more and more critical to business and recreational needs, users demand access from anyplace at anytime. BBG Communication Internet terminals with integrated wireless hotspots deliver these critical applications to mobile professionals and recreational users at public venues.

More importantly, BBG's Kiosks allow you to take advantage and profit from this exciting technology. Internet Kiosks offer an exciting suite of pay-per-use features designed to appeal to business and leisure travelers. As the business owner you collect revenue every time one of these features is used.


5. Consulting Services
---
BBG's consulting team offers a comprehensive audit of your current telecommunications operations. Throughout the process we will outline areas of improvement in both level of services and revenue generation.

Our consulting team provides a risk free, no commitment audit for the hotel. Once our audit is complete, we will outline many different options that focus on streamlining your processes, reducing costs, and increasing profit levels.

The strength in our management team and knowledge of our sales team makes this opportunity a must for all hotels.