Quick Contact Form
Company Location
BBG Communications
1658 Gailes Boulevard, San Diego, CA, 92154
Phone: 1.619.661.6661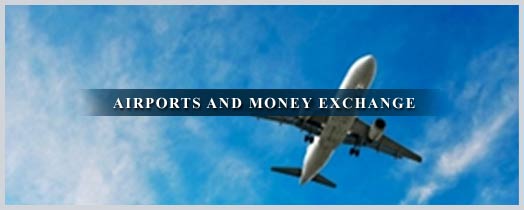 Airports and Money Exchange
---
BBG Communications forms partnerships with airports and money exchange establishments in an attempt to enhance the available options offered to its customers, while providing a reliable monthly revenue stream.

BBG's core products and services that are offered to airports and money exchange establishments are:

1. Operator Assisted Services
2. Pre-Paid Card Services
3. Card Vending Machines


1. Operator Assisted Services
---
Most Airport phones restrict the end user from making long distance collect and credit card calls to countries other than their home country. The user is not able to complete his desired call from the telephone. This in turn leads to a frustrated user and also generates no revenue for the airport.

With BBG Communications, Inc. service, your visitor will have the choice of making a toll free call to a BBG operator who will facilitate & process the credit card, collect call (reverse charge), calling card or third party charge.

What is the potential revenue stream from an OAS alliance?

Airports entering into an agreement with BBG Communications, Inc. will allow it to handle every Operator Assisted Call and provide the Airport with a significant share of the revenue generated from these calls. The BBG Communications, Inc. contract does not require a guaranteed revenue threshold. BBG Communications, Inc. absorbs all programming, marketing and collection expenses. Airports would receive a monthly commission from the billable revenue.
2. Pre-Paid Card Services
---
BBG is a licensed international long-distance carrier. It is able to develop and distribute telephony products including prepaid telephone cards in the United States, Mexico and Canada.

Due to high roaming charges and expensive long distance tariffs, many individuals prefer to use Pre-Paid Calling Cards. This environment has created created a large increase in demand over the years.

Our prepaid platforms are perhaps the most advanced and redundant anywhere, and our flat organizational scheme provides unmatched business and product flexibility. In essence, BBG provides you with a no hassle turn key solution.
3. Card Vending Machines
---
Because most individuals are unfamiliar with the prepaid phone card industry, BBG works with businesses of all size to formulate a sound revenue generating strategy.

BBG takes time to outline appropriate marketing strategies, competitive pricing on prepaid calling cards, prepaid phone card platforms, rebates, sales support material, customer service, and the type phone card vending machine you should deploy.

BBG can provide a wide range of vending machines (single vendors, double vendors, triple vendors, phone-booth vendors, counter top & non-attendant vendors and wall-mount vendors). Our company also provides all of the necessary phone card banners, phone card posters and neon signs for sales support. With our graphics department to personalize equipment, BBG can meet and exceed any equipment requirement.