Quick Contact Form
Company Location
BBG Communications
1658 Gailes Boulevard, San Diego, CA, 92154
Phone: 1.619.661.6661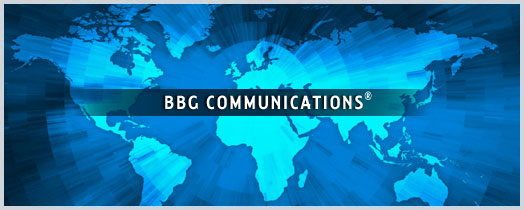 About BBG Communications®
Who we are and What we do
---
BBG Communications, Inc. is an industry leader in Operator Assisted Services and offers the most comprehensive billing and collection services available.

The company operates in over 100,000 hotel guest rooms through out the United States, Mexico and Canada. BBG has interconnect and billing arrangements that enable it to directly carry and deliver telecommunications traffic and bill customers in Canada, Germany, Japan, UK and US and in every other country with credit card transactions.
Company History
---
BBG Communications entered the telecommunications industry to help remove restrictions placed on hotel guests by the largest telecommunications companies. Prior to companies like BBG entering the industry, hotel guests were restricted from making long distance collect and credit card calls to countries other than their home country. The guest was not able to complete his/her desired call from the guest room telephone.

In addition to frustrated guests, this generates absolutely zero revenue to hotels. With BBG Communications, Inc. service, hotel guests will have the choice of making a toll free call to a BBG operator who will facilitate & process the credit card, collect call (reverse charge), calling card or third party charge.

For more information on our services and potential partnership arrangements, please visit www.bbgusa.com/partnerships.
Internal and External Communications
---
The company provides internal and external communications in various countries acting as carrier. Our centers offer value added services including internet access, private networks, and video/data transmission. BBG has also developed a unique expertise in the billing and collection process to maximize profitability in person-to-person calls.
Present and Future
---
BBG Communications Inc. continues to generate increasing revenues from existing customers and has opened new markets that offer a huge potential market.

BBG is constantly looking for new opportunities in the telecommunications field and has entered into various joint venture agreements with partners that have proved their success but lack either the financial resources, the marketing expertise, or the relationship with the authorities to obtain the desired results.